What are the top typefaces for 2023 most favoured by graphic designers? As you can imagine this is a hot topic right now with many websites contributing to the conversation. Creative Boom names a list of the top 40 fonts on their website, 99 designs mention "8 alluring font trends for 2023" and InDesign Skills has "10 Must-Have Fonts for 2023", just to name a few.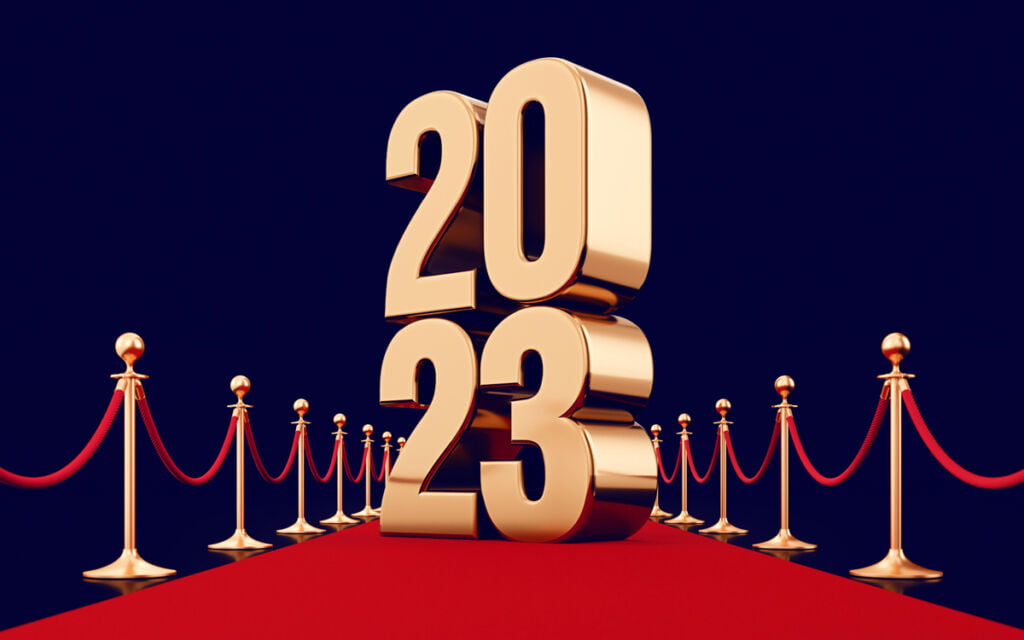 I checked out Jukebox Print's website and came across "23 of the Best Fonts for Designers in 2023". This list of 23 fonts is said to have been compiled with the input of a creative team made up from five different experienced designers. The list includes a range of typefaces covering display fonts, serifs, and sans serifs. 
Display fonts are used by graphic designers in large-scale format to fulfil the purpose of standing out. Serif and sans serif refer to the lettering style used in different font designs created for things such as brochures, annual reports, web pages, marketing materials and other texts. Serif typefaces are characterised by 'feet' or lines that extend off the letters whereas sans serif typefaces do not make use of this feature.
Brand designers and creative directors are noting that the trending fonts for 2023 in graphic design are standing out for their tinge of nostalgia. Many of the typefaces channel features from previous eras such as the 1920s with its Art Deco lettering, the tall narrow serifs used in 1980s print fashion magazines and the metallic characteristics and melting forms of the early 2000s.
You could say that graphic design font trends for 2023 are taking their lead by looking back!
It is notable that many of the top 2023 fonts have been inspired by vintage design features. Some designers put this trend down to the COVID 19 pandemic where there was a substantial move to digital. These fonts hark back to previous eras and the days of print which provide familiarity and comfort to consumers as they spend more time in the digital world. Others put the revival of styles such as mall goth fonts, art deco, liquid chrome, and vintage narrow serifs down to a desire for escapism from current stresses such as higher inflation, the war in the Ukraine and natural disasters.
More generally the most popular fonts for graphic design artists are those that have proven the test of time. Take the example of Garamond whose typeface follows the design style of old roman lettering and is attributed to engraver Claude Garamond in Paris in the 16th century. Garamond is still one of the most used typefaces in modern graphic design for book publishing and large body text.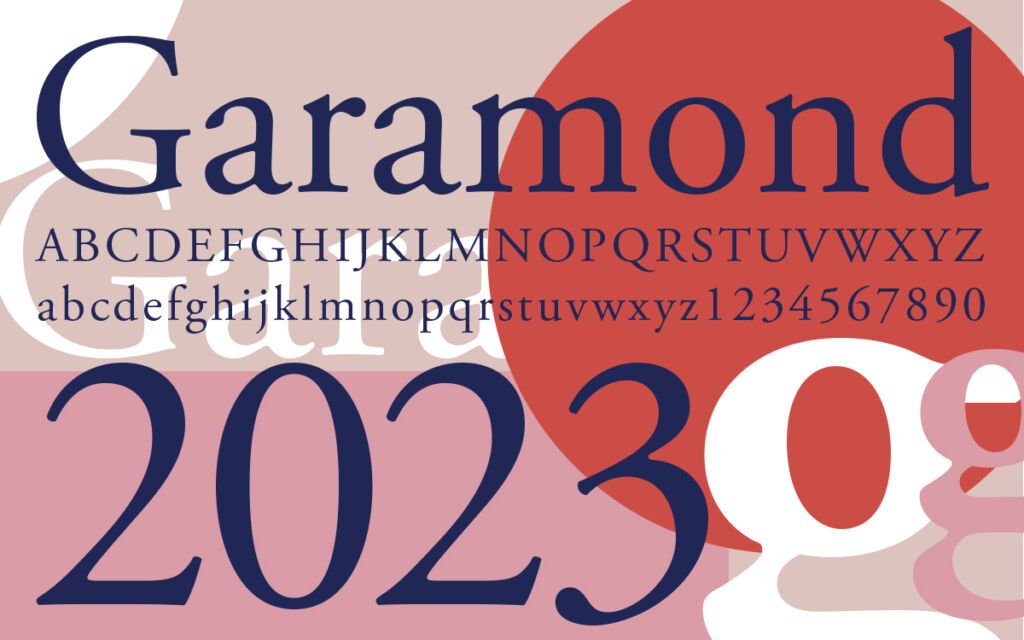 So, what are some of the type faces named as the preferred choices of graphic designers for 2023?
Well, there is always the enduring list of the most popular fonts in graphic design which many designers will fall back on when creating things such as annual reports, brochures, and advertising material for clients. If you are looking for something fresh that will add a creative spark to your logo design, brochure, or website, then consider choosing one of the top popular fonts for 2023. Blimey, for example has been designed for use as a display font performing well at a larger scale and appears near the top of the 2023 list. It has been described as taking its inspiration from both the Art Nouveau movement (1890-1910) with its sophisticated flowing motifs drawn from plants and nature, and the psychedelic poster graphics of the 1970s.
Gooper is another top 2023 font. Graphic designers are said to be embracing this font for its vibe of modern nostalgia. It is the go-to font for designers wanting to add a touch eccentricity or quirkiness to their creative projects. According to those in the know, Gooper has been designed with a mindset that both modernises and keeps reference to the earlier typeface Cooper Old style. Oswald Cooper designed the font known as Cooper Old style in 1919, and it is one that stands out for its lettering features of rounded serifs and long ascenders. 
Historical mashups!
Many creative directors predict that 2023 will see a surge in the use of historical mash-ups in the design and creation of new fonts. It is a well-established fact that typefaces have a significant influence over how messages are received by an audience. Graphic designers will always spend time during the design process making sure strategic choices are made around font styles to ensure a brand's communication stays true to its intended meaning. You can see how Fresco Creative put type faces into action here!