Over the weekend we packed up the family and drove over to beautiful Bronte in the stunning sunny afternoon and visited "Sculpture By The Sea".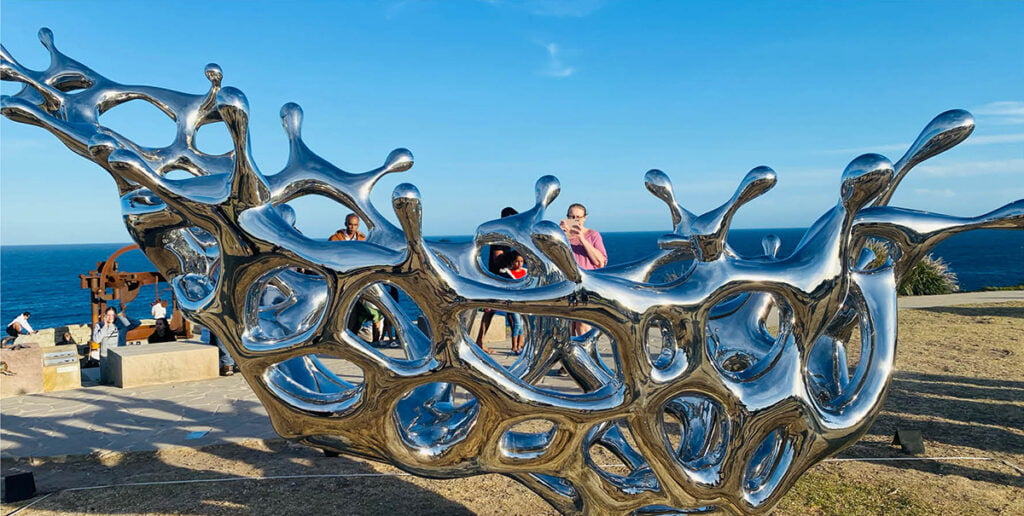 A brief history
"Sculpture by the Sea" is an annual outdoor sculpture exhibition held along the iconic Bondi to Tamarama coastal walk in Sydney, Australia. It began in 1997 by David Handley and was inspired by his time living in Prague and his experience of an outdoor sculpture park. It grew year after year and has now showcased over 2,400 sculptures by around 600 different artists!
This event transforms the stunning coastline into an open-air gallery, showcasing a diverse range of sculptures created by artists from around the world. One of the remarkable aspects of this exhibition is its ability to blend art with nature, as sculptures are strategically placed to interact with the surrounding environment. This unique approach allows visitors to experience art in a way that is both visually captivating and harmoniously integrated into the natural landscape. As a Sydney based graphic designer, having exposure to such world class artistic talent right on my doorstep has renewed my inspiration and put a pep in my creative step!
Community engagement at its best
Sydney's "Sculpture by the Sea" not only celebrates the creativity of artists but also fosters a sense of community engagement. The exhibition provides a platform for both established and emerging artists to display their work, encouraging dialogue and exchange of ideas among artists and the public. It serves as an inclusive space where people from diverse backgrounds can come together to appreciate art, sparking conversations and encouraging a deeper understanding of the creative process. It illustrates that sometimes communication isn't delivered in words but visuals that evoke meaning. This is something that graphic designers are well versed and trained in – using colour, space, imagery and symbolism as creative tools that speak more subtly to the audience.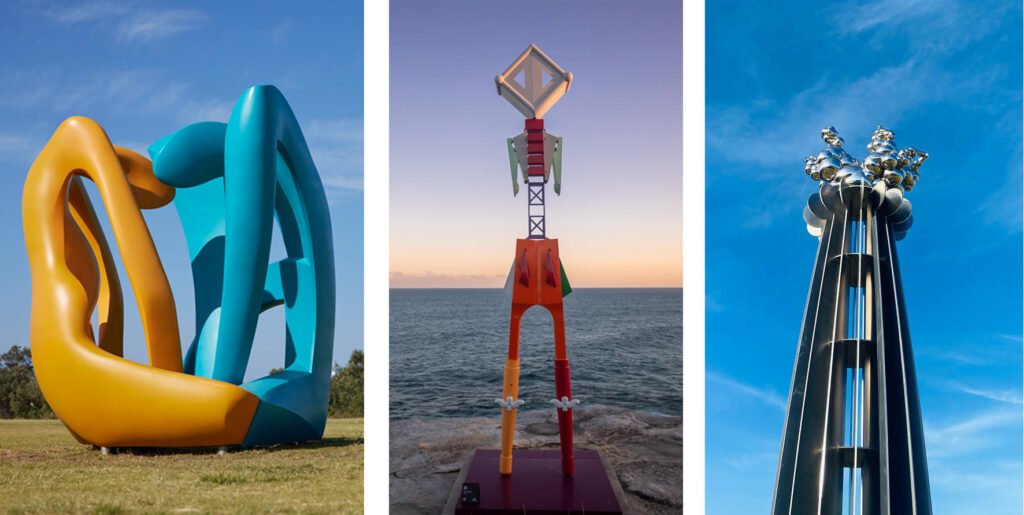 The sculptures themselves vary greatly in style, material, and concept, showcasing the breadth of artistic expression. From monumental steel structures to delicate and intricate pieces crafted from natural materials, each sculpture tells a unique story. Some artworks evoke deep emotions and contemplation, while others inspire awe and wonder. The exhibition's open-air setting allows visitors to engage with the sculptures on a personal level, encouraging exploration and introspection as they navigate the coastal walk and encounter these captivating artworks.
Tourism
Beyond its aesthetic appeal, "Sculpture by the Sea" also contributes significantly to Sydney's cultural identity and tourism. It has become a must-visit event, drawing art enthusiasts, tourists, and locals alike. The exhibition not only enriches the cultural fabric of Sydney but also stimulates the local economy, attracting visitors from around the world who patron local businesses and engage with the city's vibrant arts scene. In this way, "Sculpture by the Sea" has become an integral part of Sydney's artistic landscape, showcasing the city's commitment to promoting creativity, cultural exchange, and the appreciation of art in public spaces.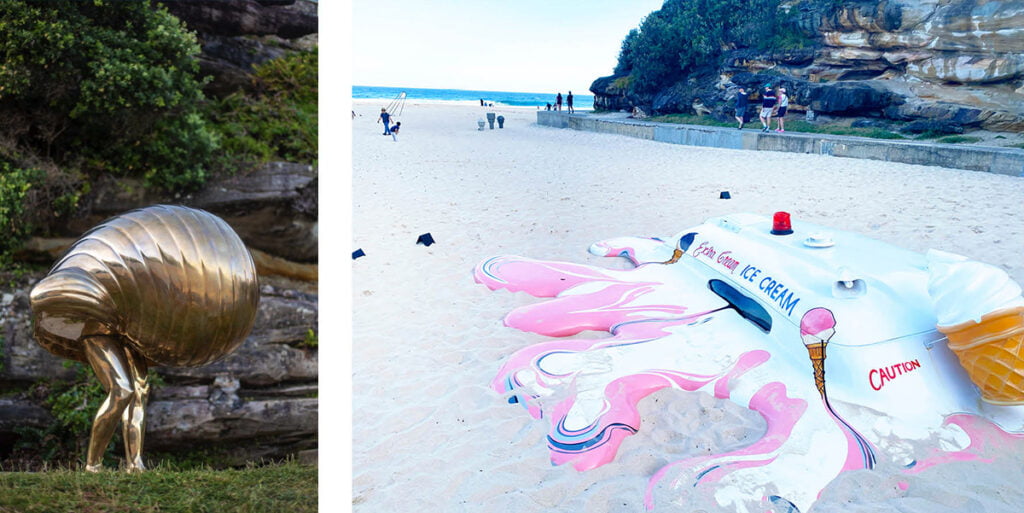 In essence, Sydney's "Sculpture by the Sea" is more than just an art exhibition; it is a testament to the power of art to inspire, connect, and transform communities. By seamlessly integrating art into the natural beauty of the coastline, this event offers a unique and enriching experience for visitors while nurturing a sense of pride and cultural identity among Sydney's residents. Through its captivating sculptures and the conversations they inspire, "Sculpture by the Sea" continues to leave a lasting impression, making it a cherished and eagerly anticipated event on Sydney's cultural calendar. Professional creatives and graphic designers from all over Sydney and abroad will have a deep appreciation of such events and will draw inspiration from it or it will spark an idea that will be the perfect solution to a creative brief!
If you're inspired to see what creativity Fresco Creative can bring to your next project, get in touch with us to create advertising and marketing initiatives that truly inspire!