Most people would agree that graphic design artists play a pivotal role in providing clear and understandable messaging.
They would also know that to achieve this information needs to be presented in a format that is underpinned by thoughtful, clever, and engaging design solutions! Did you know that graphic design artists are becoming increasingly important to the messaging around climate change?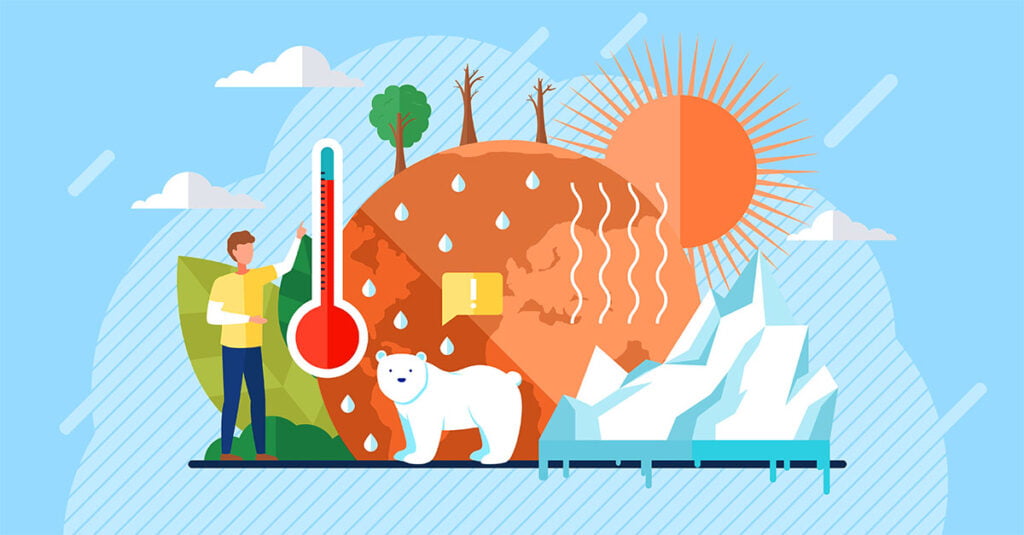 Design Museum, located in London, UK, is focused on devoting itself to contemporary design in every form via its program of design exhibitions and displays that provide audiences with an opportunity to engage with current design as well as exploring the future of design.
According to the Design Museum climate activism is becoming increasingly powerful from installations such as Olafur Eliasson's melting ice caps outside the Tate Modern in 2018, to the design and creation of elaborate costumes and props seen in climate marches, and an increase in the number of initiatives to use visual communication in highlighting the immediate impacts of climate change!
Adapt is a climate club founded by creatives Josie Tucker and Richard Ashton. Their creative mission is to harness humour, design, and contemporary culture to address the climate crisis. Part of their work includes forming partnerships with sustainable focused brands and looking to incorporate climate agendas into the creative work they are doing.
Graphic design solutions have evolved in the climate change space with the focus now turning away from anxiety and moving more towards positive messaging that seeks to empower!
It is probably safe to say we have all been in situations as an audience members where positive engagement has made the calls to action more impactful! Well graphic design artists are injecting positivity into the climate change communication space by using playful design elements such as bold colours, and more rounded fonts that produce a less threatening vibe than the more traditional, angular styles.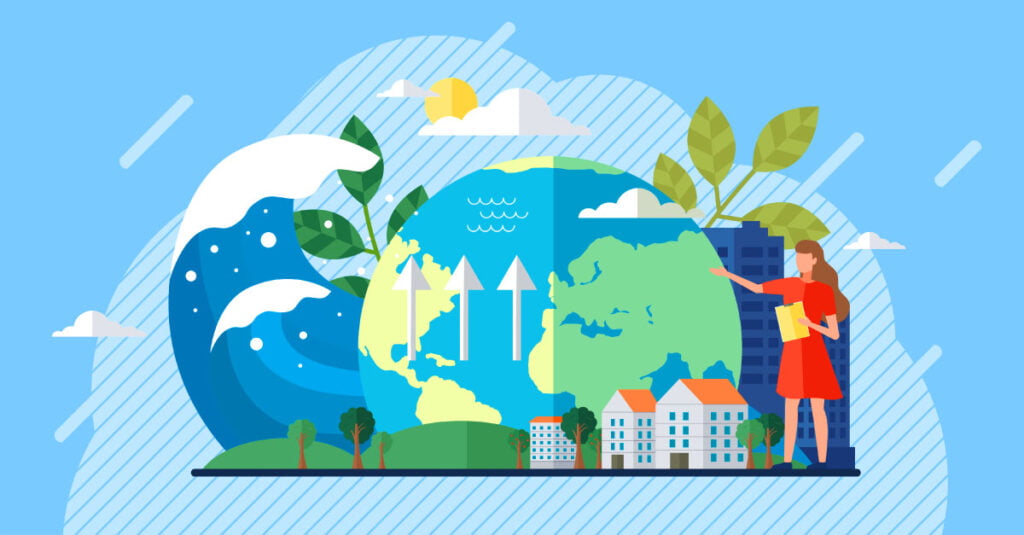 Climate activism is making use of playful graphic designs to help minimise anxiety around climate change. Rather than building upon existing anxiety raised even higher by coverage of climate catastrophes and emergencies graphic design artists are realising it is more useful to convert this stress into empowerment!
At Fresco Creative we are a team of highly qualified graphic design artists with a combined wealth of experience in the delivery of positive and environmentally sustainable visual communication. If you are planning a project where visual communication and positive messaging is your goal, and you care about the environmental impact of your design solutions, then contact us at Fresco Creative.