Working collaboratively with a graphic design agency requires clear communication and a shared understanding of goals and expectations. Follow some of these simple guidelines to give your next design project the best possible chance to succeed and to get the best results from your design agency.
Define your project goals
Before approaching a graphic design agency, make sure you have a clear idea of what you want to achieve with your project. This includes the project scope, timeline, and budget. Your objective and expectations need to be crystal clear.
Research and select the right design agency
Do your research and choose a graphic design agency with similar experience in a similar type of project you are working needing. Be sure to look at their portfolio, read reviews, and ask for references.
Schedule a briefing meeting
Set up a briefing meeting with the agency to discuss your project goals, objectives, and expectations. Make sure to communicate your budget and timeline constraints. All parties must be on the same page, and the best way to do this is to be clear from the outset.
Share relevant information
Provide the design agency with all of the necessary information they need to start your project. This includes brand guidelines, logos, copy, and any other materials you want them to use. The more you provide, the better the outcome. Don't leave designers guessing.
Provide constructive feedback
Once the agency has presented its initial designs, provide them with constructive feedback. Be clear about what you like and don't like, and offer suggestions for improving the techniques. Remember, though, that design needs to be objective. It needs to meet commercial expectations and meet the brief.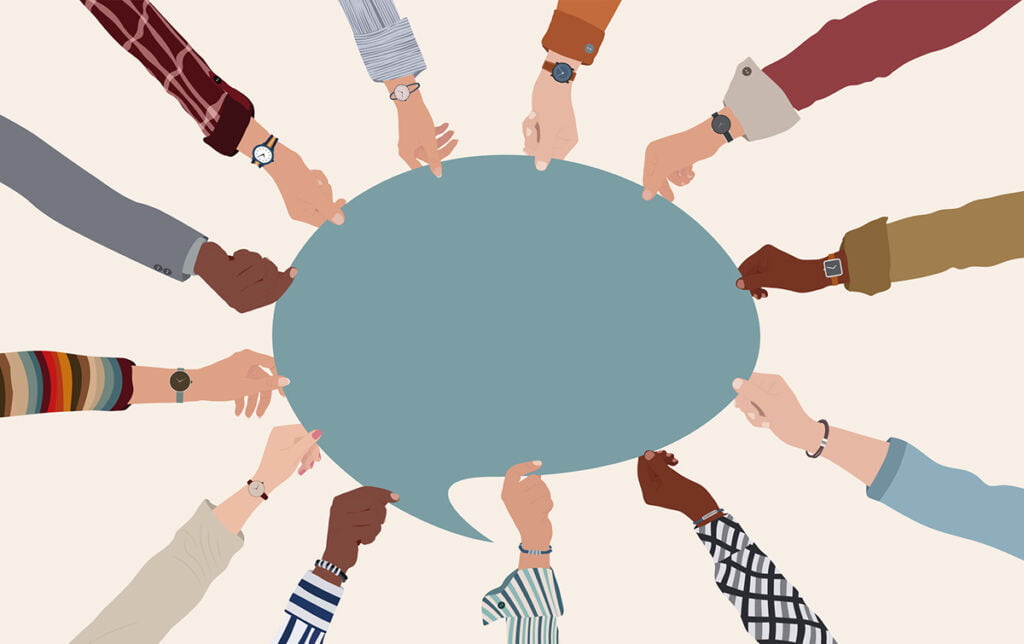 Set clear deadlines
Agree on deadlines for each project stage, including the initial design concepts, revisions, and final delivery. Key milestone keeps the team on track and eliminates nasty surprises.
Keep communication open
Throughout the project, keep the lines of communication open with the agency. Respond promptly to their messages, and provide feedback as soon as possible to ensure the project stays on track.
At Fresco, we believe that by following these simple steps, your business can work collaboratively with a graphic design agency to create a successful outcome with positive results. If you would like to form a creative collaboration with Fresco Creative, please drop us a line.