Most people are uncomfortable with change, right? If you find something that works, then why not stick to it? Others will subscribe to the idea that the greatest personal growth happens outside a person's comfort zone. 
Either way these same ideas flow through businesses and can affect choices when it comes to marketing and advertising. 

If your business is relying on more traditional methods of marketing this may be ok however not participating at all in digital marketing has its risks. 
Not using digital marketing means you are missing out on the powerful scaling effects of the internet and its enormous potential to put you in touch with a huge untapped customer base.
Digital marketing can stimulate business activity, expand customer reach, and be a cost-effective strategy for building solid future growth.
So, here are some ideas to get you thinking about digital marketing and that escalator to success! 
Traditional vs Digital 
Traditional marketing methods are still an effective and proven way to reach out to customers. But it doesn't have to be either or. Adding in digital marketing can assist with increasing customer reach by breaking through geographical barriers.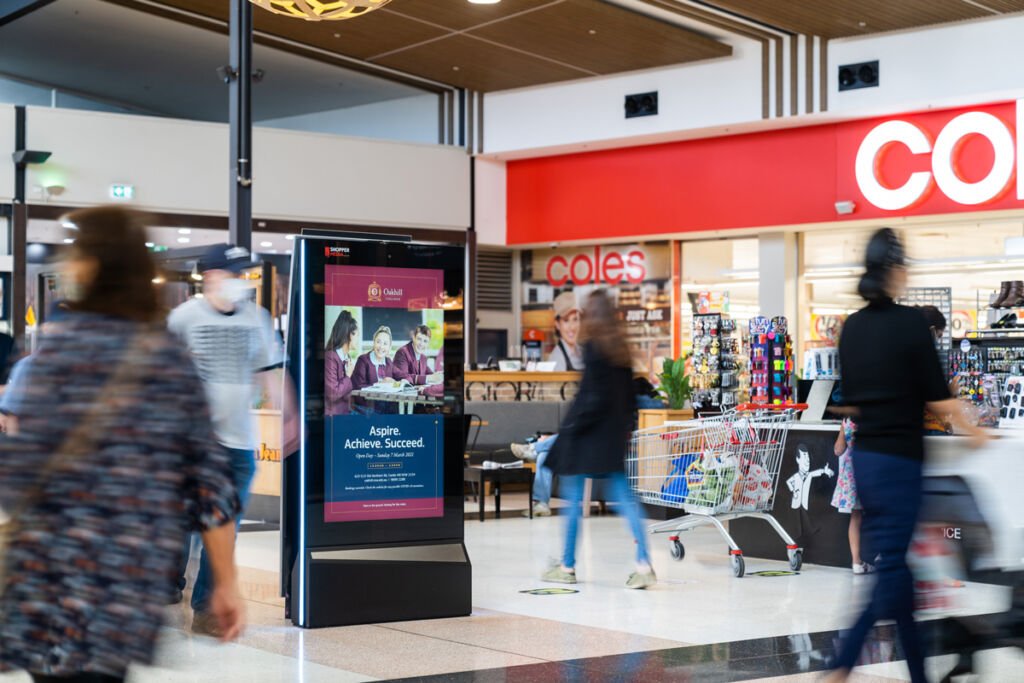 Keeping your brand in the mix
Digital marketing makes sure that your customers and your competitors know you're around. Chances are they are all online too, and with an effective digital marketing campaign your brand stays in the mix and amongst the action.
Tailoring your marketing campaign
A digital marketing campaign can be targeted to a specific audience and be more tailored. This allows you to get to know your customers better and for them to get to know your brand better. Content can be specifically designed and altered to suit different demographics.
Engaging across multiple digital platforms
Using digital marketing provides your business with measurable engagement with your customer base. Data gleaned via digital interactions can provide valuable insight to your business. Digital marketing provides opportunities for your business to engage across multiple digital platforms increasing the volume of raw data for analysis. 
Analysis of data
Once you have created a digital marketing strategy you can then engage in sending out emails, creating interesting content, monitoring your marketing strategies, and assessing their effectiveness via analysis of data.
Adding new business activities
Digital marketing encompasses a vast array of different activities. These can fall under categories such as Search Engine Optimisation (SEO), social media marketing, and email campaigns. New activities can enrich your business and add depth to your experience in the marketplace.
Keeping your finger on the pulse
Digital marketing trends for 2023 as highlighted by industry commentators include things such as influencer marketing, short-form video content, multi-channel social media marketing, and personalised marketing. If your business adopts a digital marketing strategy it helps you to keep your finger on the pulse of the latest most effective forms of advertising.
Digital marketing at the very least is a cost-effective way to reach customers and is worth investigating further to see what other benefits it may provide for your business. Implementing digital marketing for your business is a relatively simple process.
If you want to discover how your business can use digital marketing to increase its success, reach out to someone who can help. At Fresco Creative we have a talented digital marketing team that can put together an appropriate strategy for you. Find out more here!