2019 has been an amazing, jam packed year for Fresco! We've sunk our teeth into big campaigns and projects like; the full rebrand for Kaplan Homes, another successful Annual Report for Teacher's Mutual Bank and have had the pleasure to work with new clients like Australian Impact Investment and Oakhill College.
Fresco has many reasons to celebrate its achievements in 2019 but the veritable cherry on top of the cake is that our agency turns 20 in December this year!
The industry has radically changed over the past 20 years and it's great to take stock of how we've evolved with it. We have worked with so many brands across a prolific number of different industries and are thankful to each client that challenged us to think outside of the box and to our team members who put their heart and soul into each and every job.
To celebrate this special occasion, we've put together a quick Q&A from our Directors Triscia and Louise and our team members. We hope these simple insights on business, design and marketing is helpful.
If you were part of Fresco's 20 year story in any way, we thank you for helping us make it all happen! Our team looks forward to the new challenges and exciting projects the future holds.
1 – Looking back at the last 20 years, what do you think were the highlights of the business?
TRISC: Watching our client's businesses' really take off because their branding and marketing finally matched their own vision and passion has definitely been one of the highlights. I think for me though, the greatest highlight running Fresco is being able to work with people who are passionate about their ideas and business and who see Fresco as partners in being able to take their vision to new heights. It's also a blessing to be able to work with such a talented, dedicated and creative team. Creatives and people in this industry are a special group of people and I feel lucky to be able to be able to work collaboratively with them … it's definitely a team effort at Fresco.
LOUISE: For me the highlights have been many but to choose a couple I would say has been the privilege watching some of our staff grow and develop in their roles. Having the ability to mentor them through their career as a designer. Although Trisc and I are the directors of Fresco we really work hard to create an environment that allows for collaboration and explorations amongst our staff. We encourage ideas and suggestions because of this we feel our staff really flourish and grow both professionally and creatively. Another highlight as the owner of a business is having the ability to see opportunities and having the opportunity to chase them and make them happen. We always stay at the forefront of trends within our industry and are never afraid to explore new opportunities. If we think it aligns with our core values we just go for it.
2 – How has Fresco improved in terms of service since 1999?
TRISC: Fresco's service has changed from a focus on providing a commodity to becoming our client's partners, it become more and more about collaborating for best results. Now we provide a complete service that is invaluable to our client's businesses' thriving in the marketplace. When we first started Fresco we often stayed working with clients who didn't really value our service or understand branding and what we were doing, now we use more discretion with who we partner up with. The majority of our current clients really understand the value of good branding and work with us holistically across their entire marketing campaigns, they trust us with their brand. It's our experience and service which has allowed for this shift. This is benefitting us all, both client and our agency.
LOUISE: Over the years we have evolved. We started out as predominately print designers and over the years have moved into advertising, media buying, digital media and social media in more recent years. Most initiatives have come from market demand and client requests. A lot of our clients like the idea of one company looking after their brand holistically where they value what we have to offer and our brand experience to manage their brand cohesively across various marketing channels.
3- What marketing/business advice would you give someone that has a new business?
TRISC: Don't skimp on your logo branding, it's the foundation of your whole marketing strategy. Spend the time and money developing your brand so that it has longevity, is relevant and has powerful cut through and you will have a powerful brand asset that all your other marketing can successfully spring board off.
LOUISE: Have a go, set down the foundations and be patient. Love what you do because the beginning can be tough. Hard work will pay off. Be smart, every box needs to be ticked and trust your gut. If it doesn't feel right generally it isn't.
4 – What do you believe to be the greatest strengths of Fresco?
TRISC: We are really strategic with all the design and branding work we do, there are no cookie cutter solutions and no designs that aren't created from research and well thought through strategy, and it shows. It's about understanding the client's business and objectives and aligning their marketing material and brand with that. I also believe our size is one of our greatest assets to our clients, we are able to offer a complete creative solution across multiple marketing channels with none of the larger agency overheads which means our clients are able to maximise their marketing dollar. I also believe our smaller size contributes to our great service, often clients are dealing direct with Louise and myself and all our designers have direct contact with our clients, this makes a huge difference with service and creative output.
LOUISE: I believe our strength is our size and very high level of service. We really care about our clients and their brands. We are big enough to manage the demands of our industry but not too big to not personalise our level of service. Another bonus is the fact that our clients deal directly with the directors of the company. Trisc and I are still very passionate about what we do, we still get excited and are always look at ways to push boundaries creatively.
5 – When you think about the next 10 years, what do you look forward to the most?
TRISC: Retiring in the Bahamas (am I allowed to say that?) Seriously though, I'm excited to see what new innovations are developed within the industry, the shift to digital and social media was something I never would have imagined back in 1999, I'm sure that the next 10 years will also come with change and innovation. Keeps us on our toes!
LOUISE: Wow the thought of where Fresco will be in the next 10 years is anyone's guess. I try not to forward plan that far into the future. What I do know is whatever it is, it will still be at the forefront of industry trends, pushing creative boundaries and exploring new opportunities. I can't predict what the future holds but I do know that as a company I would like to think we have evolved.
6 – What are you most proud of?
TRISC: Creating then growing Fresco with Louise has been both a challenging and satisfying journey. In an extremely competitive industry where not many creative studios survive, I feel very grateful and proud that Fresco is still putting out great work in the marketplace. I also feel like I have a very strong partnership that has withstood the challenges and ups and downs of both the industry and balancing life with family. Not many business partnerships last, I am proud we have been able to support each other in growing and developing Fresco in the way we have.
LOUISE: Having a business 20 years on that is still a success and the fact that I still enjoy what I do. I am proud of the many business' we have helped along the way and all the brands we have developed. Personally, I am proud of the gift I have offered my three children, they get to see first-hand that dreams can come true, they have a mother that does something that she is passionate about. I am proud that I have been present in their lives and provided myself with a career that is stimulating creatively but offers me the flexibility. This has a lot to do with the team that we always try to foster here at Fresco. I also feel very fortunate to have a business partner that is on the same page as me… we honestly care about each other and have supported each other through the many journeys that life offers.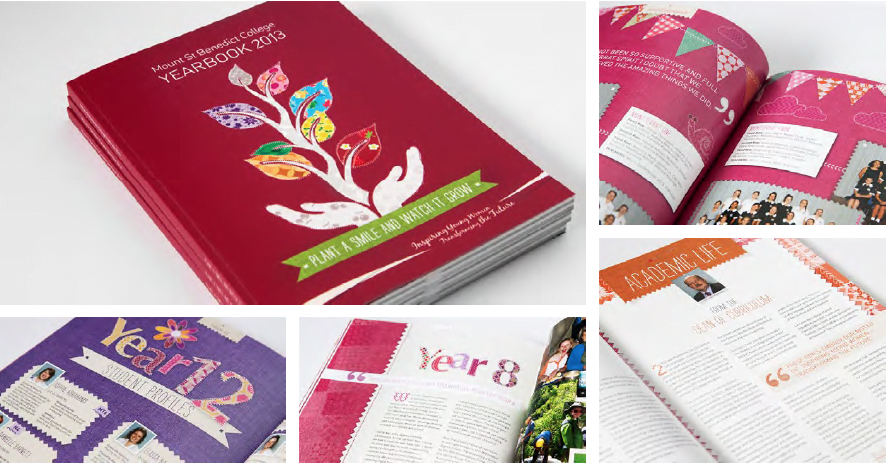 7 – There were many changes in the Design & Marketing industry over the past 20 years. How did Fresco approach such changes?
TRISC: Fresco has approached the challenges of such a fast-paced changing industry with flexibility and excitement, it has kept us all on our toes. Having to keep up with the huge changes in technology and the shift to digital and social media meant there was no possibilty to rest on our laurels, but it's a challenge we have welcomed, for us change is an opportunity. As a team we all want to keep learning and developing, so industry training, education and events are welcomed and supported, that helps us to grow professionally and as an agency collective.  
LOUISE: There have been many changes in our industry over the last 20 years. With each change we firstly assess is this something we want to be a part of. We appreciate that we can't be all things, so we are careful that any new initiatives we adopt into Fresco aligns with our core values. We always do our best to keep up with the demands of technology and ensuring we have the latest tools to perform our craft. In terms of changes, in more recent years we have taken on social media and digital marketing as a new offering. It is something that we dabbled in years ago and now offering it as a full creative strategy carefully integrated into our clients overall marketing initiatives. Again, we were careful not to introduce anything to our clients that we didn't feel confident we could deliver exceptional results.
1 – What was the favourite piece of marketing you've designed since you started working at Fresco?
Jimmy: Working with Andrea on the brand refresh for Kaplan Homes was a really valuable experience. Rolling out the new brand across an extensive range of mediums brought about new challenges that were very rewarding to overcome and watch as the new brand gradually came to fruition.
Ana: The Annual Report for Australian Impact Investments! It was a great project to be part of as I love what the client is about, and it was fantastic to see the before and after or their annual report. Andrea designed an engaging and beautiful material! 
 Andrea: My favourite project was designing the 120 Inspirational Loreto Women coffee table book for Loreto Normanhurst that they created to mark the 120th anniversary of the school. This beautiful and interesting book contained inspiring 'where are they now' profiles on ex-students – hearing from CEOs, paralympians, engineers, lawyers, fashion designers and more, across a whopping 252 pages.
2 – What is special about working at a boutique agency like Fresco?
Jimmy: Everyone is very friendly, helpful and easy to work with. The positive environment at Fresco means that the work is always being created to its full potential. Working in a boutique agency also means we are, on an individual level, able to work on a wide range of different projects.
Andrea: It's great that designers like me can have direct communication with our clients which often develops into a friendship as we journey from project to project together.   
Ana: The fact that we are a boutique agency ensures that the whole team knows what is happening with each project. This makes our days very organised and we can genuinely build a relationship with our clients.
3 – Since you started working at Fresco, how have you developed as a designer (and professional)?
Jimmy: I think the range of different clients has allowed me to grow as a dynamic designer. I am able to shift more easily from project to project.
Andrea: I've learnt to pre-empt the needs of my long-standing clients and gain their trust – which streamlines the design process and results in a more creative solution – which benefits both us and them.  
Ana: Once we work with various industries, I've learnt that strategies work in a different way for each client. This requires me to look at each client individually and it prompts me to keep studying what is happening in their industry and how we can creatively offer them new ideas.