Technology, Sustainability, Inclusivity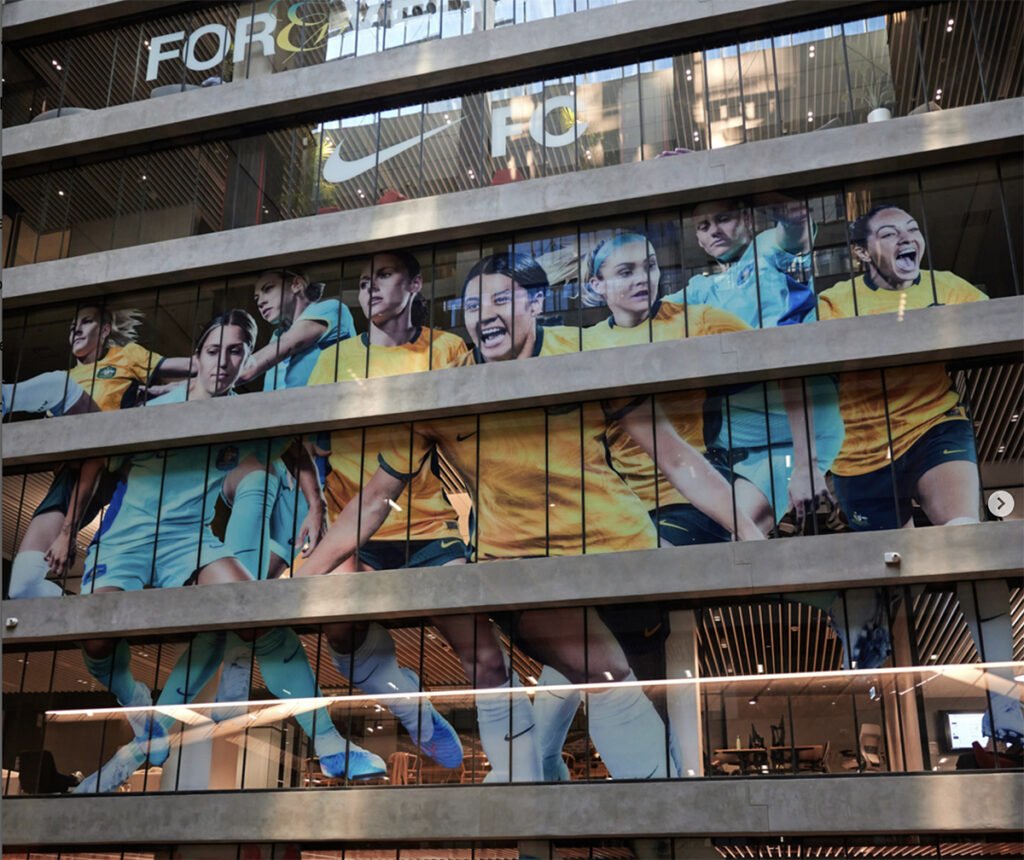 Did you know that the co-hosts for the women's soccer world cup 2023, Australia and New Zealand, have consciously chosen design features for the women's soccer kits that give greater protection against period leakage and so helping to relieve period-anxiety for female athletes?
The Australian women's football team clothing collection was created by Nike, and the material used as well as the fit were designed to encompass the full range of specific movements of female athletes!
Australian designs backed by research into women and using collected feedback from female athletes led to the innovative 'leak protection' aspects of the soccer shorts that include a combination of a laminate gusset, liner, and short construction.
Nike made use of 3D technology to create the design of a 'built-in brief'. The shape of the brief aligns to the contours of the female body, and double layered material acts as a liner with an additional layer acting as an anti-leakage barrier. One of the amazing design features is how thin all these layers are being no thicker that a 10-cent piece!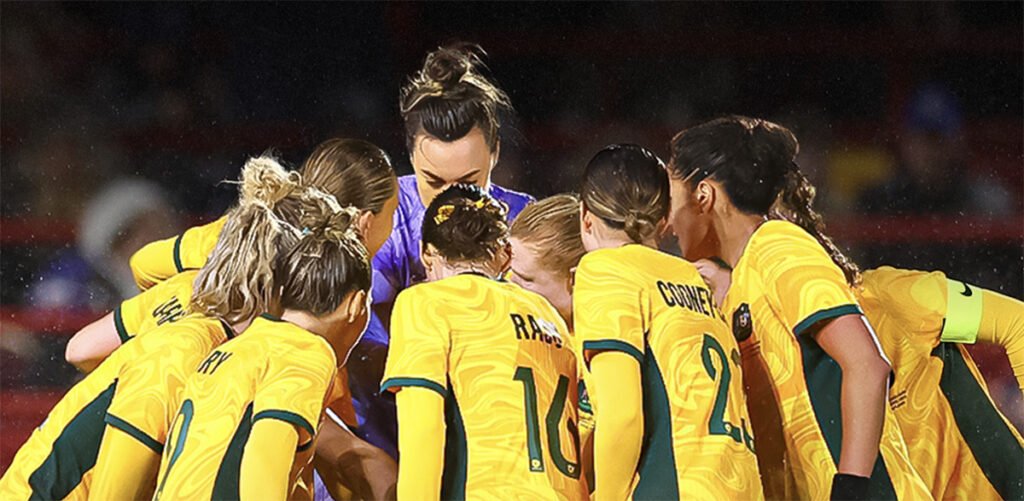 Design partner for Football Australia and the Matildas, Nike, emphasised that the patterns and colours of the new soccer kit were chosen as a celebration of diversity in a year that will see women's sport and football accelerated on the world stage.
One of the important features of the soccer kit design is an inaugural inner pride mark of "For All". This special mark has been created as a representation of the team's spirit of inclusivity. Players were given a voice in the process of coming up with something that was important to them and something they believed in. For the players the symbol gives recognition to everyone involved in the game of soccer, to the pioneers of women's soccer, to past generations and all future generations in soccer.
The Matilda's jersey is predominantly yellow with a marbled pattern that is intended to represent the iconic golden wattle of Australia and celebrates the Australian outback and Australia's amazing beaches!
According to the Matilda's website the home jersey's colours of yellow with a green polo collar and paired with green shorts is designed to embody the "DNA of Australian football." A classic look that is completed with long gold socks and harks back to Australia's footballing past!
Sustainability is at the core of any responsible design. The Matilda's National Women's Team Jersey is no exception! They have been made with 100% recycled polyester constructed from recycled bottles. The jersey also makes use of sweat-wicking technology that gives the players a game-ready look.
According to Nike, they have transformed 7.5 billion plastic bottles since 2010 into recycled polyester which they have then used in their footwear and apparel designs.
If you are interested in working with an innovative graphic design agency that believes in sustainability, uses the latest technology, and adds meaning to every design then contact us at Fresco Creative!